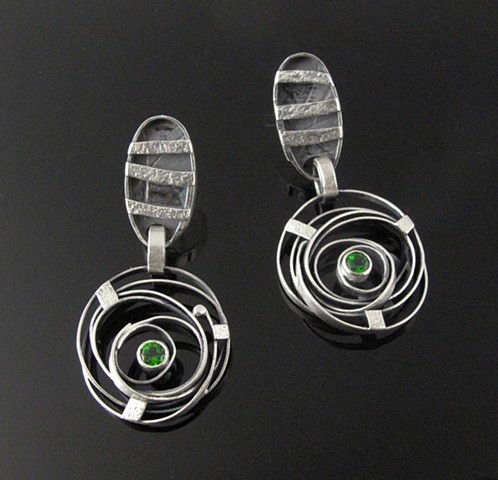 Some of the pieces here are for sale. If the piece is available a price will be listed. If you are interested in one without a price please contact me. To purchase a piece click on the price and it will take you to Paypal, where $3. will be added for shipping. All pieces are shipped in a padded envelope and gift box. Let me know if you need a gift card included. Customers who need to purchase using a different format please email me at ewearjewelry@gmail.com to discuss other options. Also, if you need additional images, information, or have unanswered questions I am more than happy to answer them!
The medium of jewelry perfectly melds my interests in Art, self expression and feeling connected to others. I was drawn to jewelry because of the emotional attachment and connection that develops between the piece and the wearer. Jewelry reminds us of who gave it to us, a special occasion, or who was with us when we got it.
My biggest inspirations are my materials. My work revolves around the possibilities and physical properties of Sterling Silver and Gold. I often use unusual stones or materials such as meteorite and steel. These also inspire me with their shapes and textures. I listen to my materials; while working on a piece I'm in a dialogue with it and will adjust my design and vision during the process. Instead of bending the metal to my will I am leaning towards letting it do what is in its nature.
For years I made circles with circles, I was in constant pursuit of symmetry and all things geometric. Years passed where I had an inkling I wanted to break out of that habit, it was so liberating when I made that first piece which was asymmetrical. In my current work shapes have been morphing and transforming into organic and more natural expressions of their geometric counterparts. A circle becomes multiple shapes, changing from circular to slightly ovoid and irregular becoming more intriguing with that implied movement.